Keep Up With The Developments In The Steel Sector Of Pakistan
What's happening in the Steel Sector of Pakistan? Right now, much of the country has been struggling with imports from other countries, leading to an increased interest in better steel production. Fortunately, there are some new developments in this area that could change everything. Read on to learn more about what's happening in the Steel Sector of Pakistan right now and what you can do to keep up with any developments you might want to know about.
Knowing what's going on in the world of steel can be extremely helpful if you want to be an effective leader. This article will discuss some of the latest developments in the industry, and how those changes are impacting local companies and businesses. As the Steel Sector of Pakistan continues to grow, it's important to know what's going on in your area, both locally and abroad, so you can make smart decisions about how to proceed in your business endeavors.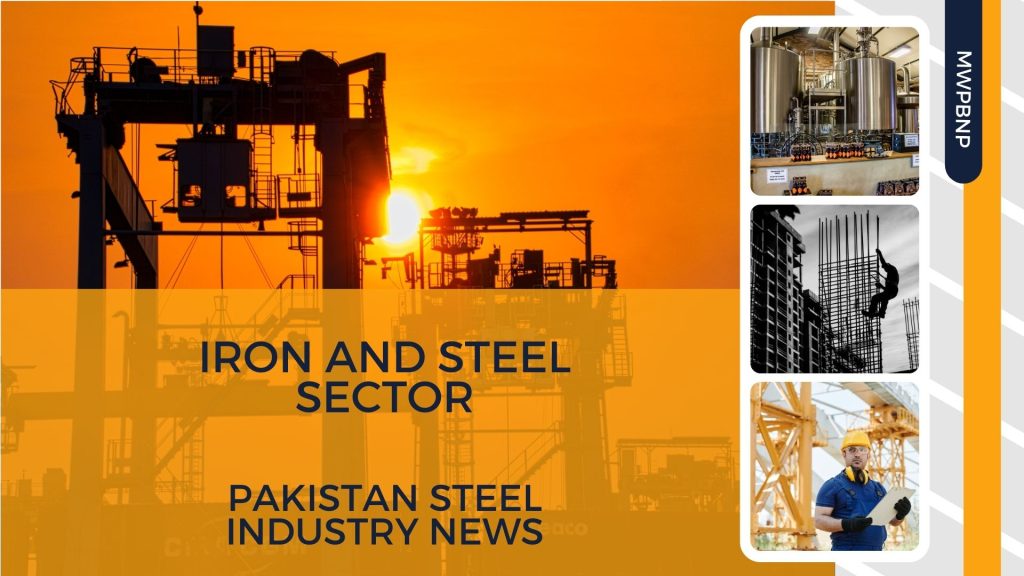 Steel consumption rises due to infrastructure development in 2022
Steel consumption in Pakistan is expected to rise due to infrastructure development, but cheap imports may impact the steel rate in Pakistan. As per reports by Business Recorder, steel demand has been rising at a CAGR of 5.27% from 2000-to 2005 mainly due to an improving economy and better economic conditions which lead to enhanced investment in infrastructural development. Several power generation plants are also being set up both by indigenous companies as well as foreign private investors. Similarly, mega projects like the deep-sea port at Gwadar, power projects for the production of oil & gas, hydropower, and coal-based thermal power stations are also underway.
Steel consumption is forecasted to grow at a faster pace over the next five years with the steel industry of Pakistan. It will register an annual growth rate of 6.5% from 2006-to 2010, thereby increasing total steel consumption from 2.1 million tons in 2005 to 3 million tons by 2010. Steel industry experts believe that the steel rate in Pakistan will continue its upward trend over the next few years on account of increased investments in construction activities coupled with growing industrialization and urbanization; however, they fear that import penetration may adversely affect domestic producers leading to steel price hike or even collapse of local manufacturers if the government fails to take any measures against dumping practices followed by some countries like China and India, etc.
Experts project a rise in overall steel consumption over the next five years
Experts predict that a slight rise in steel production, combined with a sharp increase in domestic steel consumption will cause global steel production to rise by about two percent. The steel demand is driven by construction and manufacturing growth. China, India, and other emerging economies are expected to see impressive economic growth during these years, increasing construction and industry. Experts believe that economic growth will increase not only domestic consumption of steel but also exports.
The shift in government policy towards increasing steel production
Steel is a key sector in the overall industrial development of any country. The steel industry requires huge capital, modern technology, and well-equipped workers. When there is no proper planning to start such an industry or if a steel mill is not located in a proper place, then it may become a big burden for any government. However, with proper policies and effective steps, the government can build up a strong steel sector in its country within a very short period. Today's world has been witnessing many developments in different sectors of life including technological and economical sectors because science and technology are improving day by day which makes things easier for people as compared to past days when people had to struggle much harder due to fewer facilities available at that time.
Is there enough demand to fill all the new production capacities?
Demand is expected to reach 100 million tons per year by 2020. Unfortunately, a massive gap still exists between demand and supply which must be bridged for steel prices in Pakistan to rise. If demand can't fill new production capacities, international steel companies will likely leave that capacity unused—which will continue to weigh on prices. However, there are encouraging signs. While it would take some time for any such change in demand to affect prices in a meaningful way, developments in China—the world's largest producer and consumer of steel—could be very good news for steelmakers around the world, as Beijing has been trying to boost domestic consumption over exports.
Problems still remain with the availability of quality iron ore and coking coal which are important ingredients in steel production.
Due to the increasing demand for steel in Asia, local manufacturers are currently unable to meet domestic demand. Steel is an industry where economies of scale play a vital role and we believe that local steel manufacturing is not capitalized enough to compete with foreign manufacturers as yet. Nonetheless, the Pakistani market has seen significant activity in recent years and demand for quality steel has been on rising. While we at First Capital Markets anticipate further growth in coming years, it will be closely linked with developments in these sectors: Steel production capacity has grown by over 50% since 2009, which is primarily due to a strong investment climate and government initiatives such as rebates and preferential tariffs.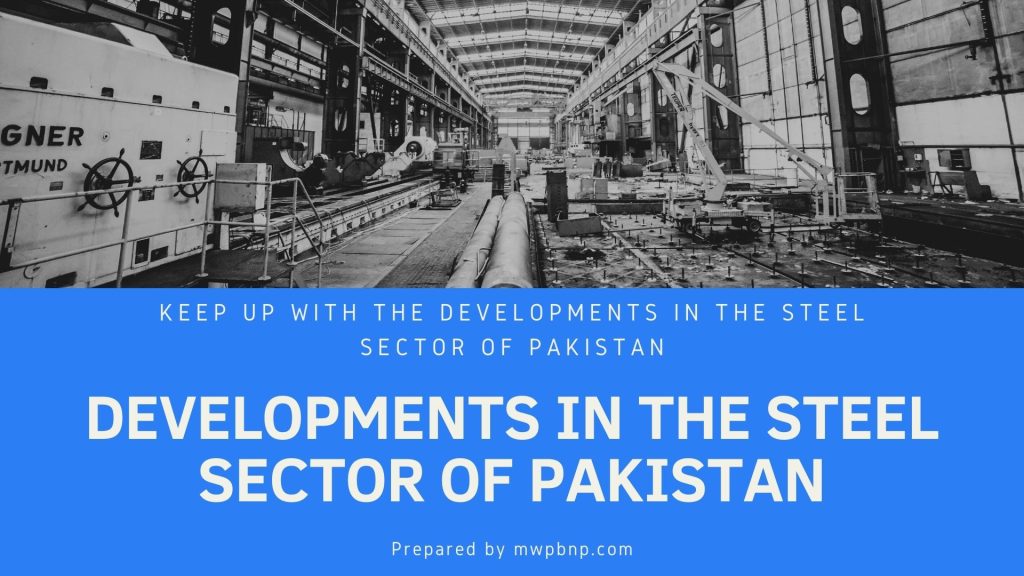 Investments have increased by 10% this year compared to last year, but imports have gone up even more.
As of September 2016, total steel imports were up 34% year-on-year. Whereas in 2015 there was a decrease of 22% compared to 2014. Due to many foreign companies opening factories here for cheap labor and improving infrastructure. The steel rate in Pakistan has declined by 17% due to many industries closing down, but still remains one of the top producers despite all of these setbacks.
It is currently ranked 6th in steel production. It's predicted that it will be 3rd or 4th by 2020 because of their current economic boom. This will lead to an increase in demand for steel and iron from other countries which are already established leaders in that field like China, Japan, Germany, etc… Also after CPEC Steel plants will open up at Gwadar Port hence increasing our exports even more. All these developments make it clear that the future is bright for the Steel Industry Of Pakistan.
So it's safe to say we have made a mark on the international stage and it's not going anywhere anytime soon. Because many projects are under development including CPEC so stay tuned with us!
Imports as a share of total supply increased from 25% to 35%. (Value-wise it increases from Rs 109 billion last year to Rs 157 billion this year)
This means the steel industry in Pakistan will have to start importing more as a percentage. Supply is getting tighter, and if these trends continue, it could potentially lead to higher prices of steel (or a severe shortage of supply). But why are imports increasing at such a rapid pace? There's no clear reason for that right now—it could be due to several reasons. One would be that India has always been one of the largest suppliers of iron ore to Pakistan (1st or 2nd biggest depending on the year), but last year India imposed significant anti-dumping duty on its exports.