Steel Rate in Pakistan Today
In the world of today, steel has become an integral part of our lives, and the demand for this metal is only increasing with time. Industrial structures, automobiles, and machinery are being manufactured almost entirely from steel these days, since it has several qualities that make it ideal for these applications, such as strength and durability. Steel Rate in Pakistan Today Remain Flactuated Amid Economic Downturn; in fact, the per capita consumption of steel in the country has risen exponentially since 2007. With more and more people using steel products all over the country, you can be sure that the per capita consumption will continue to rise in the coming years as well.
60-Grade steel Bar Latest Price List in Pakistan
60-grade steel bar is common structural steel used in construction. It is strong and durable, making it ideal for use in construction projects. The current price of a 60-grade steel bar in Pakistan is Rs. 2,35,000 per tonne, So, a 60 Grade 3/8″ 08 KG bar will cost you approximately Rs. 1880. Which is an increase from the previous month. This price includes VAT and delivery charges.
40-Grade steel Bar Latest Price List in Pakistan
Here's what you need to know about the current steel rate in Pakistan for Grade 40-60. As of today, the price per ton of Grade 40-60 steel is Rs. 2,25,000. This means that a 40 Grade 3/8″ 08 KG bar will cost you approximately Rs. 1800. So, if you're planning on starting a construction project, be sure to factor this cost into your budget!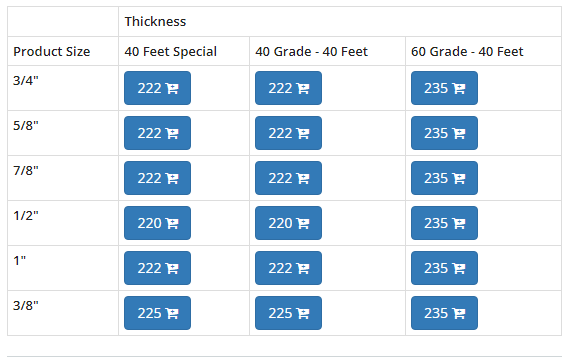 Is it a Good Time to Buy?
Steel is integral to everything from homes to roads, bridges, and skyscrapers. It's no surprise that China is by far one of the largest producers of steel. However, when China's economy began to slow down in 2015 and 2016, it was reported that China also began producing less steel than it had been previously. This may have something to do with rising input costs as well as competition from neighboring countries that wanted their share of China's growing economy. The shrinking Chinese market has not hurt demand for steel elsewhere though—steel consumption for the first eight months of 2017 increased by 5% in comparison to last year's numbers. In light of the Steel Rate in Pakistan Today, would you say it is an excellent time to buy steel?
It is a good time to buy steel In Pakistan in 2022?
In 2022, it is expected that steel will be more expensive than today. This is because many buildings are being built now and more people are buying new homes and apartments. This means that companies need to produce more steel. It will take a while for them to build their factories but once they do, there will be a shortage of steel again. In addition, oil prices could start going up again which could lead to steel prices rising with them. As a result, people may choose not to buy new cars or houses as often because these things are made out of steel. If you want to save money on your next purchase of steel then buy now before prices go up!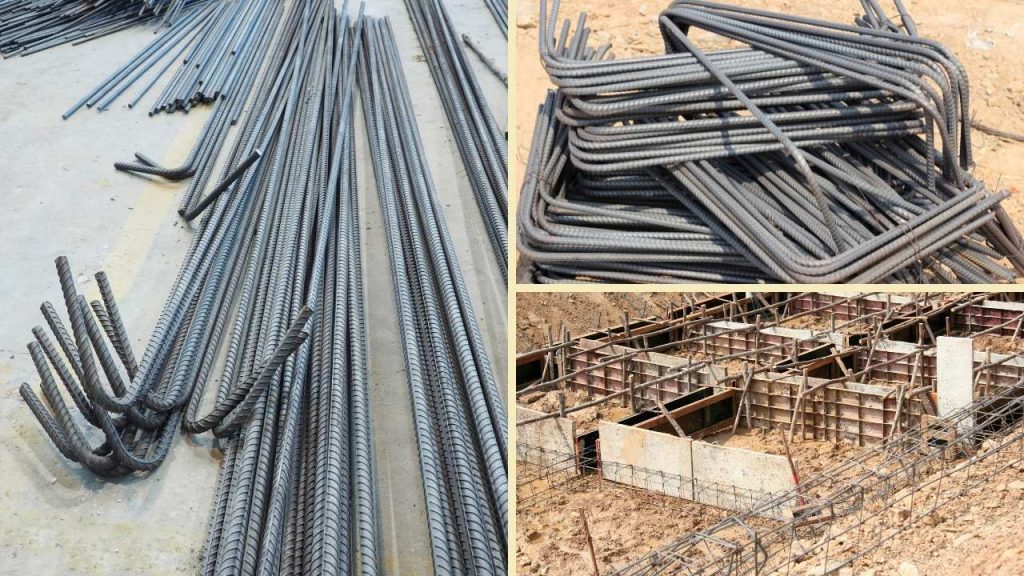 Steel producers hike prices In Pakistan
A number of flat steel producers in Pakistan have announced a price hike in 2022. The increase is in accordance with an application filed by Pakistan Rolling Mills (PRM) to Pakistan's Board of Investment. The rates for hot-dipped galvanized coils and cold-rolled coils will now be Rs3,000 per ton higher than the previous price, according to a statement from PRM. The increase in prices came after mills suffered low margins as a result of volatile commodity markets, currency depreciation, and imports that resulted in cheap exports. As such, it was only natural that producers would raise their rates to try and maintain competitiveness.
Steel prices will fall by Rs 5,000 per ton in Pakistan 2022
According to sources, steel prices fell Rs5,000 per ton last week due to lower scrap rates and demand slowdown. Sources said that according to Karachi Steel Scrap Association (KSSRA), prices of prime grade scrap are down Rs6,500-Rs7,000 per ton. The same association has indicated that price movements are attributed to the surplus availability of rebars on the market amid low demand for steel products. Low demand has been caused by an ongoing economic crisis in the country with fewer people able to afford purchases, which has resulted in steel traders trying to reduce their inventory levels. On Thursday, it was reported that buyers were purchasing steel products at around Rs75-Rs77 a kg while sellers were quoting a price of Rs76-R78 a kg – less than a rupee difference between buying and selling prices.
Which Type of Company Should I Buy From?
If you're looking to invest in steel, whether that be for manufacturing or a new building, deciding which type of company to buy from can make all of the difference. As a buyer, understanding different types of steel and their properties is essential. For example, there are three main types of steel that buyers should know about: Carbon (C), Alloy (A), and Stainless (S). Within these categories, different grades exist depending on various factors such as purity level. Here's a breakdown to help you choose your next purchase.
What Are Some Things I Should Know About Buying from this Supplier?
Some steel makers will allow you to negotiate a lower price if you buy more than one ton of material. For example, some dealers offer a discounted rate for orders of five tons or more. If you're planning on buying at least five tons, it might be worth negotiating that discount before placing your order. In addition, make sure you understand any special terms that are specific to your purchase. Some dealers require payment within 30 days, while others have a 90-day payment period. Getting on top of those special terms up front can help prevent costly misunderstandings down the road.
What Do I Need to Consider When Negotiating Price?
Negotiating is an important component of most business dealings, but it can be especially useful when it comes to steel. Often, companies need certain things done and only one company can provide it—this will give you leverage to get a better price on your steel. Sometimes you'll want to negotiate not just price but delivery time and quality as well. The more detailed you are with your requests, the more likely you'll be able to get what you need.
How Do I Get Steel Rate in Pakistan Today and Place an Order?
Our ordering process is extremely simple and only takes a few minutes to complete. To get started, simply contact one of our professional sales representatives and they will be happy to answer any questions you may have. We are here to help you every step of the way, so be sure to reach out if you need assistance. Once we receive your order, our skilled production team will carefully craft your personal piece according to all specifications provided. We take great pride in our craftsmanship and when you finally receive your finished product we hope that it exceeds all expectations! If for any reason you are unsatisfied with your purchase or just don't feel like it fits well within your home or business environment, feel free to send it back for a full refund within 30 days of delivery.
Saria Rates depend on their iron content, shape, length, and the supply and demand of the day.
MS Schedule Pipe vs. MS Steel Pipe, Ultimate Guide You Need To Know
PAKISTAN STEEL MILLS CORPORATION (PVT). LIMITED: A beleaguered state-owned giant
Where Can I Get Help if There are Problems with my Order?
If you encounter problems with your order, there are a few people to contact. The first is your service representative. If you can't get a hold of them or aren't comfortable talking to them, contact their supervisor and someone will be happy to help. You can also contact steel suppliers directly if you feel that is necessary. Steel suppliers are trustworthy individuals who want nothing more than for your project to go smoothly. Though it doesn't happen often, sometimes things do go wrong and having a company behind you helps make sure those issues are quickly resolved.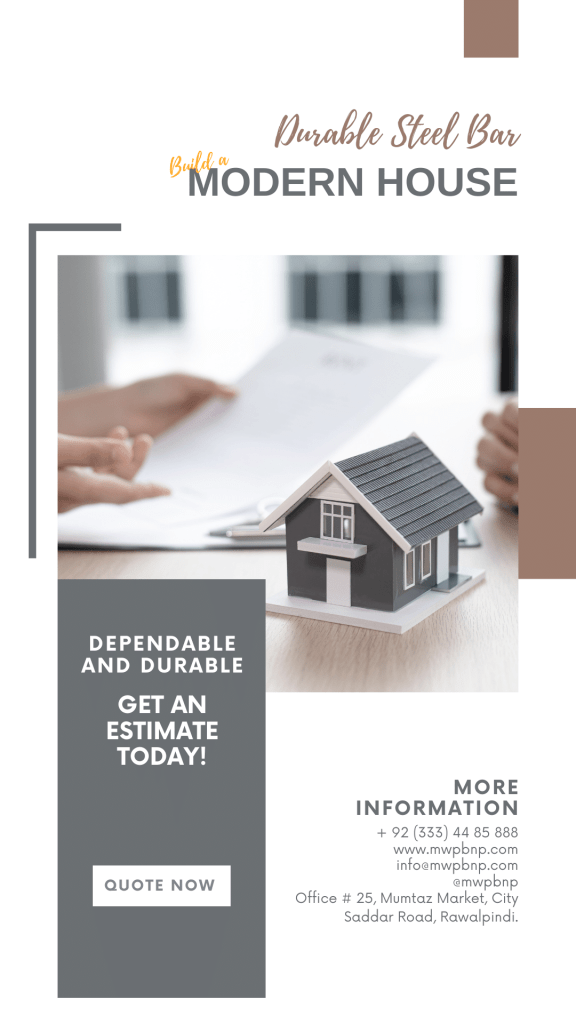 MWPBNP
Iron and Steel Supplier
Schedule 40 Pipe
Most Commonly Used Pipe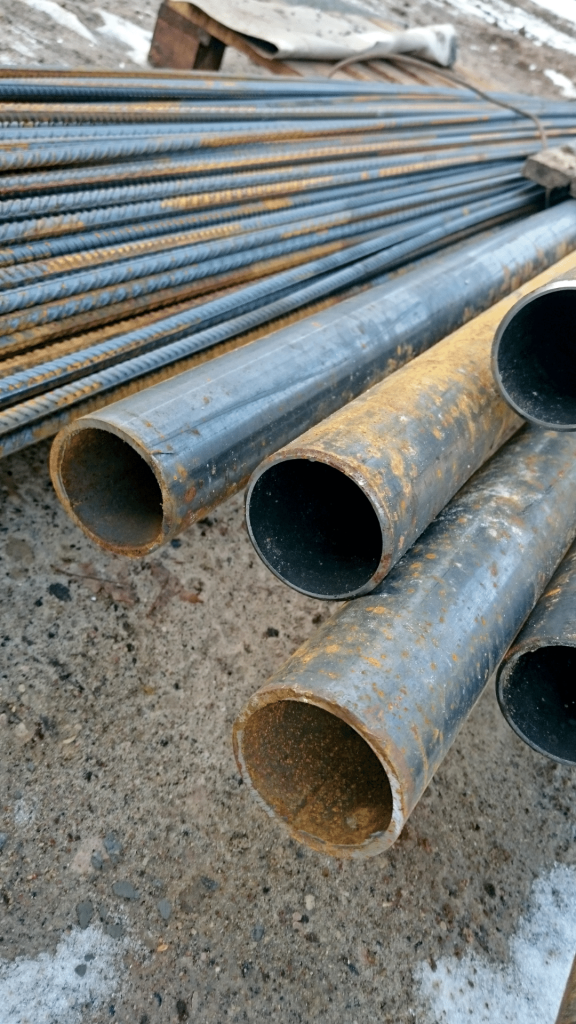 What Questions Should I Ask Before Placing My Order?
If you want to be sure that you're not paying more than you should, make sure to ask Steel Rate in Pakistan Today from us and all of these questions before signing any paperwork. You can also call or chat with us – MWPBNP, Rawalpindi Office at +92 (333) 44 85 888. If any reason you didn't get a response you can contact us via email at info@mwpbnp.com.
Here are some examples of what your questions might sound like:
FAQ (Questions and Answers)
Can I order specific grades?
Yes, You can order for any specific grade or size.
Are there minimum order sizes?
Not Exactly but the order should be reasonable weight and size.
Do you have prices on file for all grades?
We have prices range on file for every grade but we don't have a price for every single item. If you need to know the price of any single item, then please let us know and following a discussion, we'll get you the price range.
What is the cost of 1 ton of steel?
Please make a call or send us your inquiries VIA Email to know the steel rate in Pakistan today.
Which steel brand is best in Pakistan?
There are many, Ittefaq. Ittehad. Model. Mughal. Amreli etc
Can I contact them directly?
Yes, You Can
What is the cost to produce one ton of steel in Pakistan and what is the profit for the mill owner I want to make a mini steel mill and I want to know the profit?
The Earnings depend upon the quality of the iron ore and the output of the mill.
How much does it cost to start a mini steel plant in Pakistan?
It depends. How big of a plant is it? Is it a start-up? modern or manual? Is it going to be in a residential area or a commercial one? Where in Pakistan? How much does it cost to get raw materials or fuel? How much will it cost to hire skilled labor?

You need to be very specific about what you plan to do. The plant will take approximately six months to get operational. There are a lot of raw materials available in Pakistan and importing steel is not a problem.
What is the price per tonne of rolled steel bar plates and sections used in steel construction in your country?
The price per tonne of rolled steel bar plates and sections used in steel construction in Pakistan depends on the grade, type, and size of the steel being sold. Prices change every day for different grades of steel, so it is better to contact local steel suppliers for the most accurate price.
What is the future of the Pakistani Rupee?
The future of the Pakistani rupee depends on the stability of the economy. If the economy continues to grow with stable GDP and inflation, then in the medium term, the Pakistani rupee is going to strengthen. If the economy stagnates, the rupee is going to be weak.
Why is the dollar's value decreasing in Pakistan?
Increasing and flying on the air, Islamabad is trying its best to earn more income by strengthening the economy, but the inflation rate is increasing in Pakistan, so the dollar value is going up. This is due to the fact that:
GET IN TOUCH
Place Your Order
Published in The Blog MWPBNP, June 30th, 2022.

Like

mwpbnp.com.pakistan

on Facebook, follow

@mwpbnp_pakistan

on Twitter to stay informed and join in the conversation.